RENDERING SYSTEM
Evaporator Plant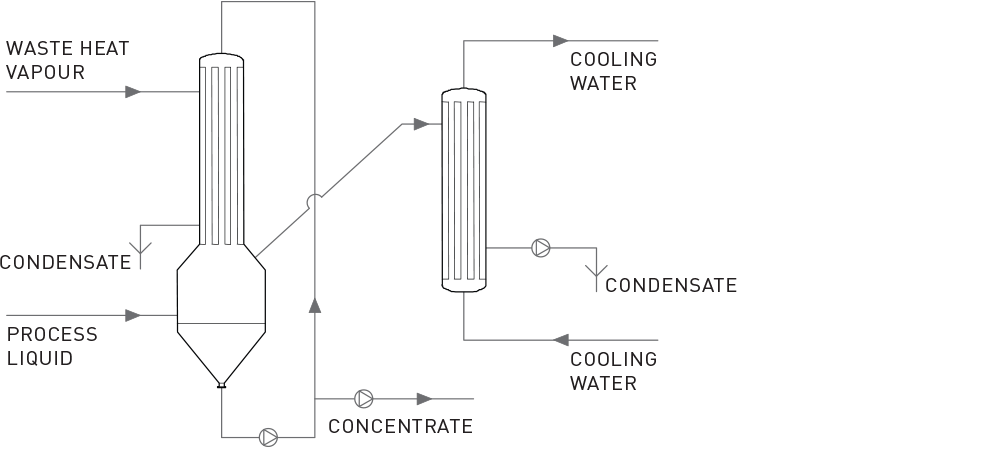 A Rendertech Evaporator is a shell-and-tube heat exchanger that uses heat from water vapour or steam to evaporate water in order to concentrate a solution or slurry. In a rendering plant, Evaporator plants can be used to recover valuable products from liquid waste streams or to thicken a product slurry before it is cooked or dried.

Evaporator bodies (or effects) are often combined in series to improve the efficiency of the total plant.

There are many factors to take into consideration when specifying an Evaporator plant; every Rendertech Evaporator plant is custom designed and manufactured for the heat source available and the liquid that is being concentrated.